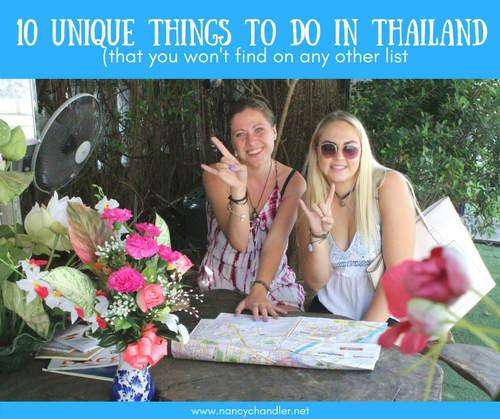 We know you're planning to tour the temples, visit the weekend market, bathe an elephant, and maybe take a Thai cooking course. You've read about these in guidebooks, on travel websites, and your friends have told you all about them.

Below, however, are some special things to do that you may not have considered, all of which can be done in almost any city that you visit in Thailand.

1. Go to the Movies
​Pick a film you've already seen. You'll find the experience of watching it in a theater packed with Thais much more interesting as you note which jokes they laugh at loudest and which they miss due to cultural differences.
​Alternatively, go to a Thai film. Thai humor may have its roots in slapstick, but trust us you'll be laughing all the way home. Thai horror is popular too, but best you do a bit of reading up on Thai ghosts (there were
30 types
listed on Wikipedia at last check).
Pick a theater that offers added value (and great people-watching): Bangkok, Chiang Mai, and Pattaya all have multiplex theaters with bowling alleys, restaurants, game rooms, etc.
​Note: when buying popcorn, pay attention. Thais love caramel-coated popcorn, but you might not.
Last but not least, when the national anthem comes on, stand, hands at your sides.
Below: Some of our favorite Thai films. Iron Ladies (slapstick) and the Cheer Ambassadors (cultural and inspiring), The Last Executioner (non-fiction), Uncle Boonmee (international award winning), Mindfulness and Murder (thoughtful and eye-opening), and Ong Bak (epic).


2. Read the Daily Newspaper

​There's always a few interesting ongoing 'sagas' in Thai news worth picking up and following during your stay. The Nation offers more 'sensationalist' headlines, the kind you'll want to slip into your scrapbook. The Bangkok Post Sunday edition's Page Two by Alan Dawson is highly recommended for its often tongue-in-cheek round up of the week's news.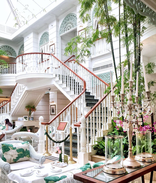 3. Visit One of the World's Top Hotels

Thailand can proudly claim some of the world's top hotels and resorts. If you are a backpacker, visit at least one, even if that simply means putting on clean clothes and doing a slow wander through the lobby to the gift shop and out.

​For those who can afford it, try tea time in the Author's Lounge of the Mandarin Oriental Hotel in Bangkok, the chocolate buffet at The Sukhothai Bangkok (Fri-Sun 2-5pm) and a drink or dinner at stunning boutique hotel The Siam (leave time to explore the unique library/cinema and museum-like exhibits throughout this hotel's common areas).

4. Try the Sweet Corn sold by Roadside Vendors

​We know you are concerned about getting sick, but if you're a wee bit daring (we're not assuming responsibility here), sweet corn is a pretty safe bet. The vendor will grill it in front of you, then slather on as much butter and salt as you like before handing it to you on a stick. Enjoy!
5. Connect with People with Similar Interests

​If you are into stamp collecting, visit the Weekend Stamp Market at the General Post Office in Bangkok. If you are into bowling, visit a local bowling alley (but be forewarned, some host trance nights for the local teen population late at night). Enjoy comedy? Check online for the Comedy Club Bangkok which hosts shows every Friday atop the Royal Oak on Sukhumvit Soi 22. See the directory that comes with our maps for other connections to tailor your own uniquely personalized experience.
6. Plan Sunset on the River in Bangkok

​Rent a private long-tail boat from one of the piers on the Chao Phraya. Book the two-hour tour of Bangkok Noi for around 4:30pm when the air is starting to cool. You'll watch rush hour on the river, enjoy some of the back canals that make up old Bangkok, stop to buy drinks from a riverside vendor, and you'll have a completely different experience on return, when the lights come on inside small riverside homes, giving you a glimpse of what living is like along the river.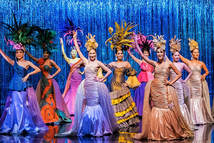 7. Book a Night at the Cabaret!

​These performances by some of the world's most beautiful transvestites include flamboyant Las Vegas style song and dance routines and great slapstick comedy. Women will leave with a few new moves. Men will leave wondering if they can ever trust their instincts again! Bangkok's top cabaret venue is Calypso at the riverside Asiatique, which also offers shopping, dining, and more.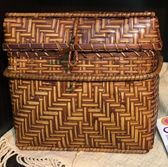 8. Make a Difference in Someone's Life

​Buy from shops that support good causes (refer to the directories that come with Nancy's maps for lists of charity-linked shops selling quality Thai crafts, textiles, baskets, and more).

​Get a traditional Thai massage from the local School for the Blind.

Or simply slip a few extra Baht into an official collection box for charity, which you can find in many hotels and convenience stores.

9. Visit a Local Hairdresser or Barber

​We are talking about the little salons you will find all over Thailand and we recommend them for one reason: There's nothing like a Thai head massage during your shampoo! Staff are personable, the decor usually amusingly chaotic and you'll find flipping through Thai fashion magazines equally entertaining during your cut. Cost is usually only about B 200-300 for a simple shampoo and blow dry. For a more upmarket experience, try any of the luxury spas listed in our map directories.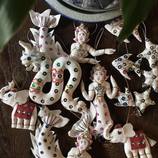 10. Buy at least one thing you will treasure forever.

​While you will see bargain after bargain shopping Chatuchak Market and other markets, keep an eye out for the true treasures amid the trinkets. Our map of Chatuchak can help you head straight to the better shops of higher quality interest, whether you are looking for stylish decor, Asian chic silk, antiques, or unique hill tribe textiles.

​The map directory also lists little shops that you might otherwise overlook, such as the dusty, treasure-filled Thai Home Industries (silverware, baskets, and more) near the Mandarin Oriental and the inspired little Heritage Craft and Café shop by ThaiCraft Fair Trade in Old Bangkok.
---
Nancy Chandler Map Titles Available in Digital Format

---