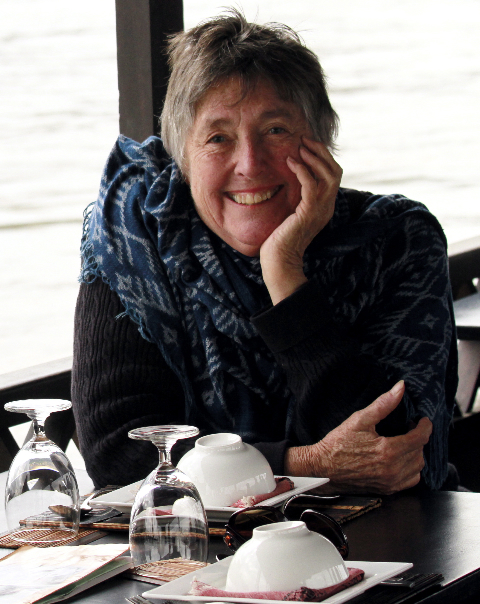 Wonderful mother, artist and mapmaker, Nancy Chandler passed away peacefully, surrounded by family, on June 22, 2015, in Marin County, California.

Words she lived by (as quoted from the clippings on her cluttered refrigerator door): 'Colour outside the lines.' 'A clean house is a sign of a misspent life.' And 'Children have a much better chance of growing up if their parents have done so first. (You ain't got a chance, kids. Love, Mom)'.

Daughters Nima and Siri are in Mill Valley now with Kim, a highly accomplished Downs Syndrome athlete and artist, who lived with her mother in the US. With the support of family and close friends, we are coming to terms with her sudden passing.

Memorials will be held in Mill Valley and Bangkok later this year. In the meantime, please wear your brightest colors (no black please) and feel free to contribute to this memorial post which should enable you to upload special memories and photos celebrating her life. We will post more in the days to come.